Sequences Ep.4
Dit evenement is al geweest
With the start of a brand new year and inspiration from the Cultural Capital Leeuwarden 2018, our team is bringing back a series of events, Sequences, to begin celebrating the long lasting occasion.
On our 4th edition, prepare to hear and see some of our favorite locals, that are ready to surprise you with their new, stylish and extravagant tech-house and techno collection.
Our intent is to bring joy to those underground culture lovers enjoying dark yet groovy music. Join our extraordinary journey and become a part of a new Sequence.
Hips will turn, heads will roll.
Line-up:
Fritz Barolo b2b Jonesman (Post Paradise)
Marbellous (AntiKraak)
Dockvy (dvb Events)
21Leeuwarden stands for underground and where all styles are completely free. Quality sound and light is crucial. 21 focuses purely on the underground scene and loving visitor only. 21 does not work with pre-sale and has a limited capacity for an intimate setting.
Tickets & Info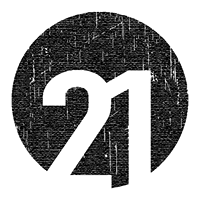 21
Poststraat 21
8911GX Leeuwarden
Overzicht: 21
Entree €3